June 28, 2023
2023 World Chocolate Day Celebration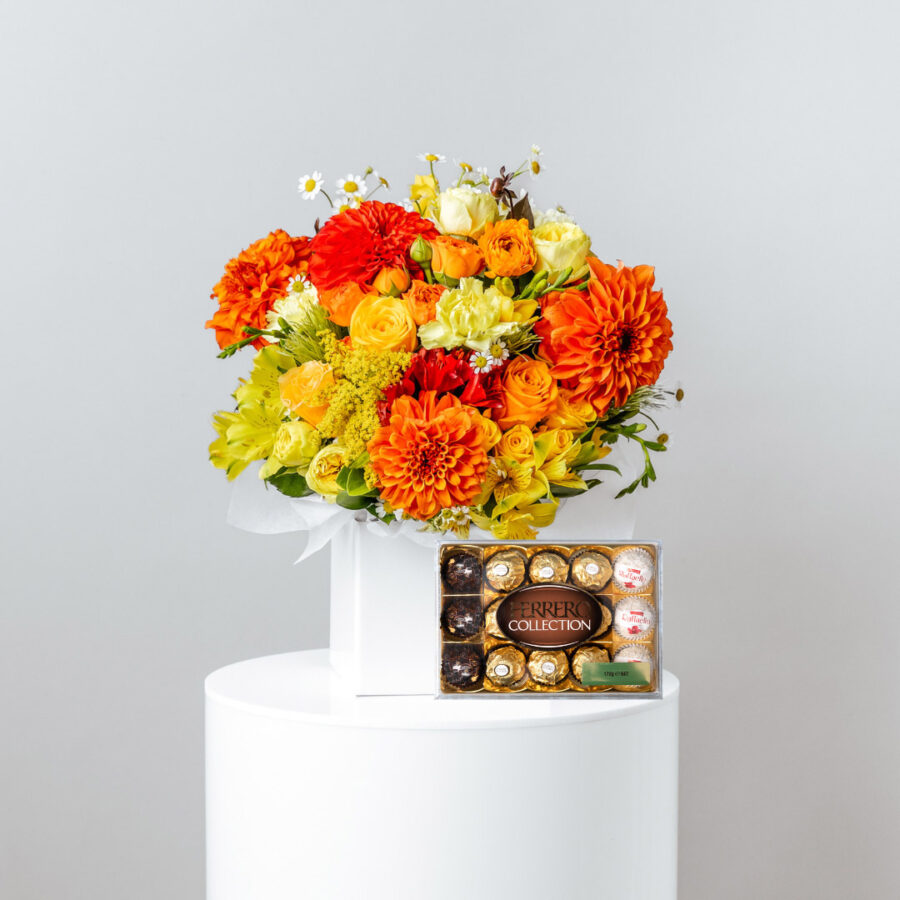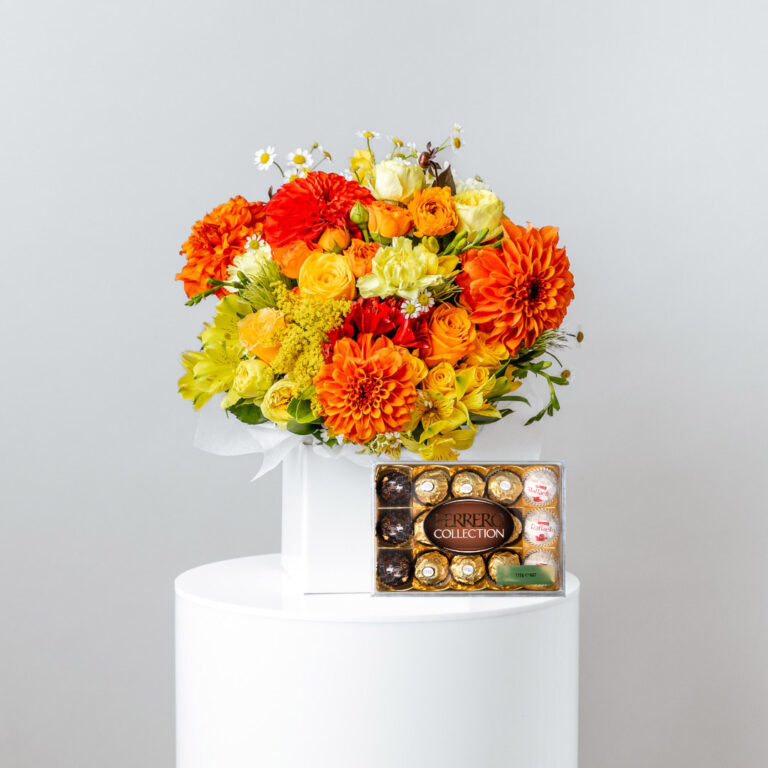 Friday 7 July 2023 is the day dedicated to celebrating all things chocolate!
To celebrate, any gifts ordered online for delivery from Friday 7 July till Sunday 9 July 2023 will receive a box of Ferrero Rocher chocolates free!
What a way to the enjoy weekend with these delicious sweet treats.
Whether you're indulging yourself, or want to spoil someone special, celebrate World Chocolate Day 2023 with Camberwell Florist.
Why do we celebrate World Chocolate Day?
We've been enjoying chocolate since 2000 BC, when the first chocolate plants were found in Mesoamerica (present day Mexico) by the Olmecs. The Aztec people made a beverage from the cocoa bean. They called it "xocoatl" which means "bitter water". Because of its powers to intoxicate, xocoatl was only consumed by nobility and soldiers. The name for the chocolate plant is Theobroma cacao, which means "food of the gods."
Chocolate is celebrated on 7 July because, it is believed, this is the date in the year 1550 when cocoa was first brought to Europe in vast quantities where it was enjoyed by the aristocracy.
Today everyone can enjoy chocolate – whether is cupping your hands around a warm mug of lusciously smooth drinking chocolate, nibbling on a chocolate block or a warm, straight out of the oven moist chocolate cake.
Interestingly, the citizens of Switzerland are the biggest consumers of chocolate. However not too far off is Germany, coming in as the second top consumer of chocolate products. Ireland, United Kingdom and Sweden make the top 5 consumers of all things chocolate.
World Chocolate Day is a chance to explore the world of chocolate. There are so many different flavours – salted caramel, chilli, champagne truffle to name a few. Why not have date night – nestle in and watch Willie Wonker and the Chocolate Factory with your free box of Ferrero Rocher with someone special.
What ever you decide to do, we wish you a fantastic World Chocolate Day!