August 7, 2023
Rose Bouquets are popular florals to send same day for all occasions: Care tips for fresh cut Roses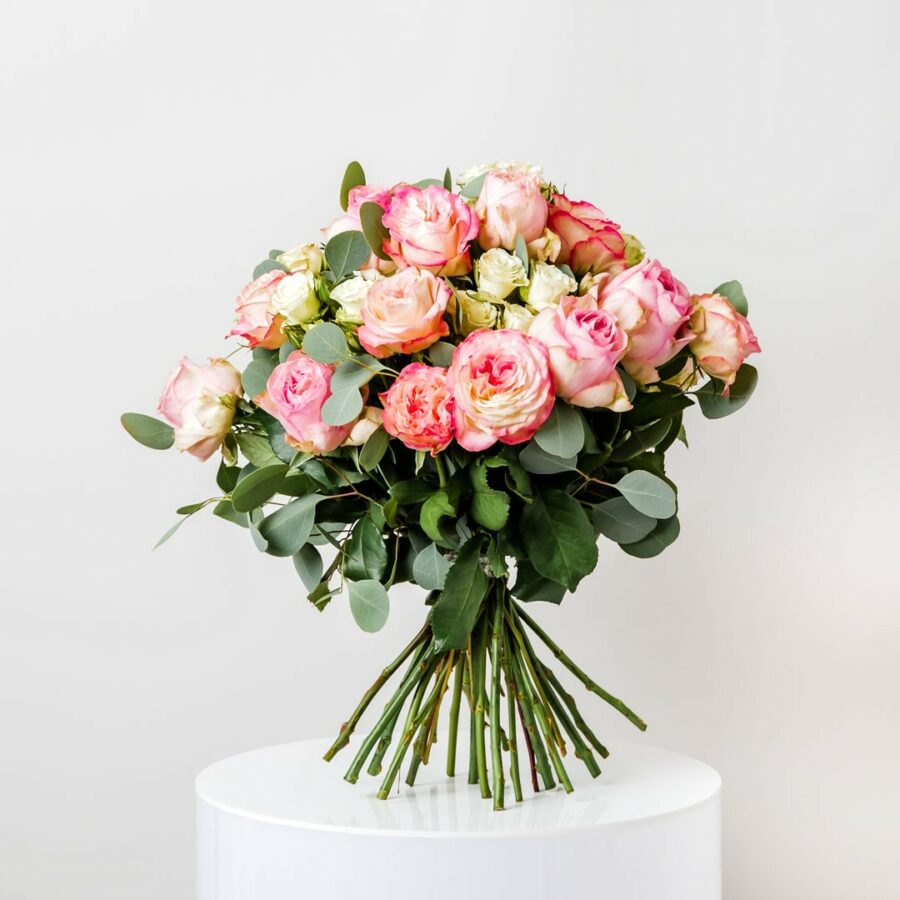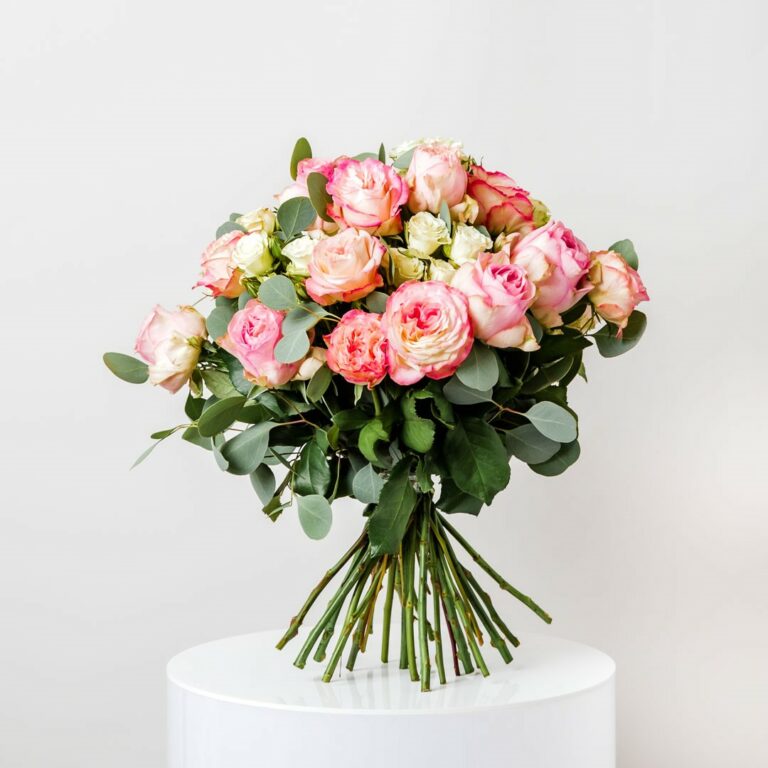 Roses are timeless and classic flowers that have been adored for centuries. In fact, the oldest rose bush is one thousand years old and grows on the apse of the Hildesheim Cathedral in Germany! Their enchanting fragrance and delicate petals make them a popular choice for expressing affection for all occasions. Whether it's a special birthday, or to say thank you – gifting a bouquet of roses is a gesture that is always loved and appreciated.
It's becoming increasingly popular to order a rose bouquet online because it's quick and easy. You can order anytime of the day, making it a convenient option when you want to quickly send a gift.
Read on to find out how Camberwell Florist can create a beautiful bouquet of fresh roses to send to a loved one same day, and how to take care of the bouquet of roses so they are enjoyed for an extended amount of time.
Tips for Ordering Rose Bouquets Online:
While ordering a bouquet of roses online is convenient, there are some essential tips to keep in mind to so that you have a seamless and pleasant experience:
Choose a reputable online florist: it's a good idea to research and read reviews about online florists before making a decision. You'll want to go with a trustworthy florist with a track record of delivering fresh, high-quality roses and providing excellent customer service. The professional floral design team at Camberwell Florist is available to assist with any queries or concerns about flowers, delivery or special requests. Flowers are are quality checked at all stages – starting from when we purchase roses from the grower to when we choose them to make your rose bouquet. We make sure the roses are conditioned and cared for so that they are in the best possible condition when they arrive. The stems are wet-packed so they are happily hydrated, ready for you to place in your vase when you have received them. Care instructions are also provided, so that the person you are sending flowers to can take the right steps to make the flowers last longer. And you can get an image of the bouquet of roses sent to your phone so you can see what has been created for you.
Read the product descriptions to find out the detail of the product you wish to order to help you make a decision about which flowers are the best choice to send. The details may include the size of the bouquet, flowers used, how the flowers are packaged and gift-wrapped, and whether a vase is included in the price. Keep in mind that flowers are a product of Nature. Seasons are constantly changing, so the flowers that are in season will also change. This means that the product image will mostly likely be a sample of what can be created for you, rather than an identical copy of the image. That's the ethereal beauty of flowers and why we enjoy them so much! Fortunately, Roses are grown all year round, so you can enjoy sending roses any time of the year.
Do you want to customize your floral design? Some online florists give you the flexibility to change the design to make it more suitable for what you are wanting the flowers for. It's worthwhile reaching out to them, by either calling or emailing, to find out if they can create a design for your occasion. For example, you may want to add more foliage or a flower that has a special meaning for the occasion. If you are wanting a bespoke bouquet, it's always better to order in advance to ensure the florist can fulfill your request and prepare the freshest arrangement possible.
Care Tips for Fresh Cut Roses
Once your beautiful rose bouquet arrives, proper care is essential to keep the flowers looking their best and prolong their vase life. Follow these tips to make sure your roses stay fresh and vibrant:
Wash your vase: Use a clean vase filled with fresh, lukewarm water. The floral design team at Camberwell Florist recommends you wash your vases with hot water, adding a few drops of bleach. This will remove any bacteria build up and make your vase sparkle, which adds to the overall pleasing aesthetic of the flower arrangement.
Remove leaves below water line: Ensure just the stems are in the water, and remove any leaves that may be submerged in the water, as they can promote bacterial growth, shortening the flowers' lifespan.
Trim the stems: It's best to trim about 2cm off the bottom of each stem at a 45-degree angle. Make sure you use sharp scissors or knife for a clean cut. This allows the roses to absorb water more effectively.
Display in the shade: Avoid direct sunlight, heating vents, and drafts. Extreme temperatures can cause wilting and shorten the flowers' life.
Mist the roses: Misting the petals lightly with water to maintain freshness and prevent them from drying out.
Prune wilting petals: Individual roses may randomly wilt, so it's best to quickly remove those to allow the remaining blooms to flourish.
Re-wash and re-trim: To ensure the rose blooms are hydrating it's really important to re-trim their stems every 3 days. And re-wash the vase as described above.
Following these care and maintenance tips, your rose bouquet will delight and impress for days.
Camberwell Florist: Your go-to online Florist for stress-free same day flower delivery
Since 1992, the floral design team at Camberwell Florist offers a reliable and professional flower delivery service. So next time you're looking to brighten someone's day or celebrate a special occasion, visit Camberwell Florist's online store. We'll create a bouquet of roses, or bespoke bouquet, especially for you. We're here to inspire you to give beautiful gifts that create meaningful life memories.